Repair or Replace? Worry Not, We Have the Answer
Northern Virginia: What to expect when your AC needs to be repaired or replaced.
If your AC unit could talk, it would probably scream when something went wrong. But that's not the case, so here's a list of what you can expect when your air conditioning unit needs help:
Your home isn't cooling down. Your home may be running on the warmer side because your air conditioner is low on refrigerant.
Your energy bills are high. Your air conditioning unit could be using more energy than it should to run, likely because your air conditioner isn't performing properly.
Your unit is old. Older air conditioning units have suffered from years of wear and tear and may not be performing up to par. Have your older unit inspected - doing so is key to making sure you aren't wasting energy or money.
Does your air conditioning unit need to be repaired or replaced at your Sterling, VA property? Call Zagros Heating & Air Conditioning LLC today (703) 782-3533. Also serving Reston, VA.
AC REPAIR IS NOT YOUR NEXT DIY PROJECT
Even the most knowledgeable homeowner will fall short when it comes to the expertise of our HVAC technicians. Here are some common issues homeowners encounter when attempting to fix their own air conditioning units:
Electrical wiring trouble
General troubleshooting
Paying too much for parts
Lack of knowledge about refrigerants
But the list doesn't stop there. Make the smart choice that will save you time, energy and money. Call Zagros Heating & Air Conditioning LLC for all your air conditioning needs. Also serving Reston, VA.
Why AC Repair Should Be Done By Professionals
You wouldn't try to fix your car's engine without the proper tools and experience, would you? The same goes for air conditioning repair - and for good reason. If you don't have the right training, or if you try to do the repairs yourself, you could cause more damage than good. That's why it's important to call in a professional technician when something goes wrong with your AC unit.
If your air conditioner is broken, it needs to be fixed immediately. The longer you wait, the higher the risk of major issues developing. A trained technician will be able to identify what's wrong with your system and get it back up and running quickly so that you can get back to enjoying comfortable temperatures in your home or office building.
Here are three reasons why repairing your air conditioner should be done by professionals:
It's safer - First of all, the air conditioning system is very complex and it can be difficult for you to understand how it works if you have never worked with these systems before. You don't have the necessary tools or knowledge of how the system works. This type of work requires special equipment and tools that can only be used by professionals. It can be dangerous for you or your family if you attempt to do this type of work yourself.
It's more cost-effective - It's not easy to repair an air conditioner on your own, and doing so can lead to expensive mistakes. You may think that you can save some money by doing it yourself, but in reality, it's more cost-effective to have a professional do it instead. That's because air conditioners are very sensitive pieces of equipment and require specialized knowledge to work on them. If you try to fix your own unit, there's a good chance that you could end up causing more damage than what was there before - and that means spending even more money on repairs!
It will last longer - When you repair an air conditioner yourself, you risk damaging the unit beyond repair - and that's not good for you or your wallet. A professional AC repair service is more likely to be able to fix your air conditioning unit quickly and efficiently. They have the tools and knowledge necessary to do the job right the first time. They also know how to prevent future problems with your air conditioner so that you don't have to worry about another repair any time soon.
Hear It From Our Happy Customers The Zagros Experience
"They did a great job!"

- Klark R.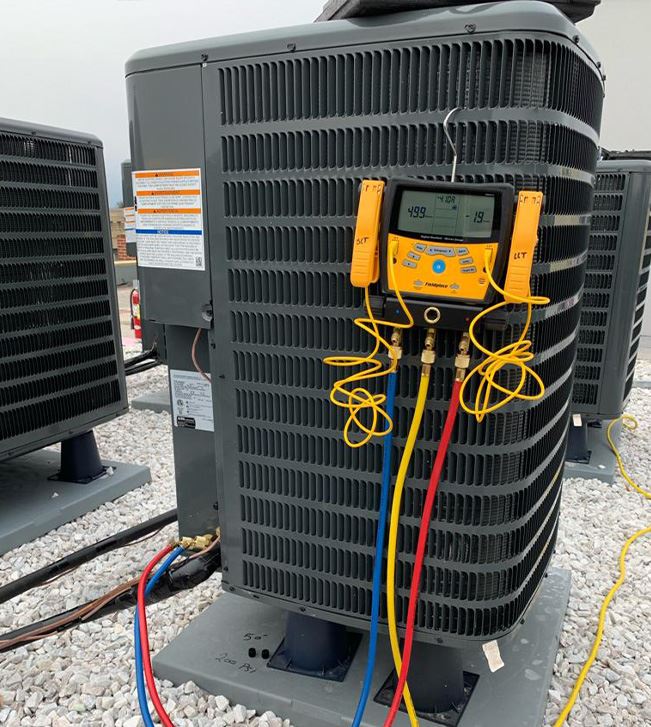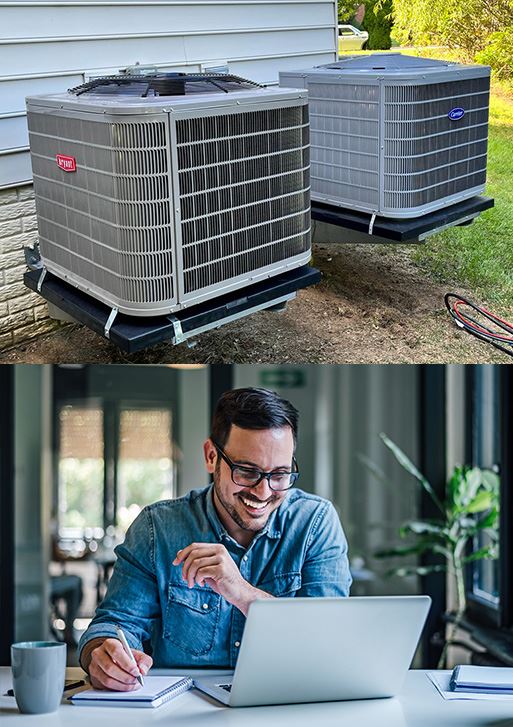 Signs Your AC Unit Needs Repair
The signs your air conditioner needs repair can be subtle and hard to notice, so we've put together a list of some of the most common indicators that it's time to call in the pros.
The air coming out of the vents feels warm. If you notice that the air coming out of your vents is warm, it's time to get in touch with a professional mechanic as soon as possible. This is because when your AC isn't working properly, it's not able to keep up with all of the heat produced by your home's appliances and other devices.
The air coming out of the vents smells like mold or mildew. If you're noticing a musty smell coming from your AC, it could be a sign that you need maintenance or repairs on your unit. Mold or mildew growth can cause an unpleasant odor, but it can also damage your equipment and make it unsafe to use.
You hear a rumbling or clicking noise from the unit when it turns on and off. It's important to keep your unit running smoothly, but if you hear loud noises when it turns on and off, this can be an indication that there is something wrong with the motor. If this is the case, you will need to have it repaired as soon as possible.
The temperature in your home fluctuates wildly. If you notice that the temperature in your home fluctuates uncontrollably, or if you have to adjust the thermostat frequently to get the right amount of cool air, it might be time to call a professional.
Your AC is leaking water onto the floor. If your air conditioner starts leaking water, call a professional immediately. Leaking can cause flooding and damage not only to your home but also to the unit itself. It can also lead to mold growth and indoor air quality issues.
Your electric bill has gone up significantly. If you're noticing a sudden and significant increase in your electric bills for no apparent reason, it's time to get your air conditioning unit checked out. A faulty or dirty air conditioner can be responsible for a variety of issues that will cost you more money in the long run.
Your AC isn't keeping the house cool enough. If you're noticing that your AC isn't keeping the house cool enough, then it's time to call in the pros. There are a whole host of reasons why your air conditioning unit might not be working as well as it should, and none of them are good for your family's health or comfort.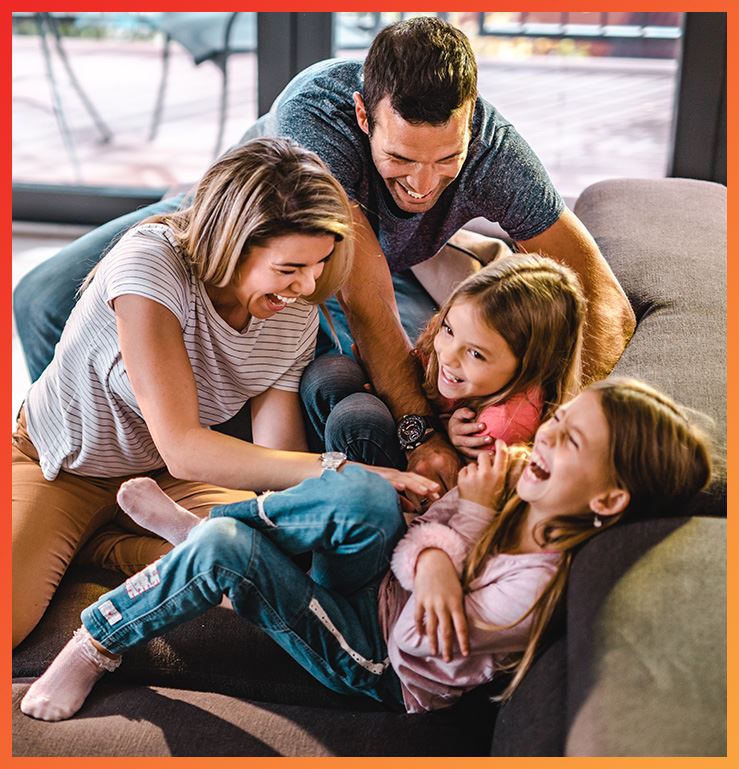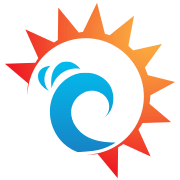 Your Comfort is Guaranteed We're Here When You Need Us
2022 Sterling Business Award Winner

Financing & Options To Meet Your Budget

Honest Recommendations for Repairs & Installations

Backed By Over 35 Years of Experience
The Most Common AC Repair Issues
When it comes to AC repairs, there are a few common issues that can come up. Here's a look at the most common ones - and the reasons behind them:
Dirty filter. The filters in your AC unit collect dust, dirt, and other particles from the air as it passes through them. This reduces airflow through your AC unit and makes it work harder than necessary.
Low refrigerant levels. This can cause the compressor to fail. If this happens, it can result in even more costly repairs down the road.
Dirty coils. Dirt and debris can accumulate on the coils and restrict airflow, causing the system to overheat and eventually break down.
Blocked drain line. If your house's drain line becomes clogged, water won't be able to flow out and will leak into the evaporator coil. This will cause ice buildup, which can lead to other problems like mold growth or compressor failure.
Malfunctioning fan motor. If this happens, your AC will not be able to push cool air through the vents in your home, which will make the room hotter than usual and cause you to have to turn up the thermostat even more.
Worn-out compressor. A compressor that's wearing out can cause all kinds of problems like not cooling properly or leaking refrigerant into your home, so if you notice any of these signs of wear-and-tear on your AC unit, make sure to call the pros immediately!
The Best AC Repair Company in Northern Virginia
When you need AC repair, it's important to know that you can trust the company to which you're entrusting your home. At Zagros Heating & Air Conditioning, we offer Northern Virginia residents expert air conditioning repair services. Our team is made up of experienced professionals who are dedicated to crafting solutions that meet your unique needs.
At Zagros, we know that your time is valuable - and we want to make sure you spend it doing what you love! That's why we pride ourselves on our quick turnaround times and our commitment to quality workmanship. We offer a wide range of services for all types of air conditioning systems. Our team is committed to providing you with the best care possible, so if you're looking for an AC repair service that can help you fix your air conditioner in a timely manner and with no hassle - we're the ones to call!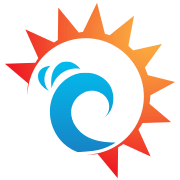 Ready to Get Started? call
(703) 782-3533

or contact us below